EFF At Home: Queer Optimism
Privacy info. This stream will serve content from twitch.tv, a third-party host. To use chat, a Twitch account is required. You do not need an account to watch this stream.

Using EFF's Privacy Badger? If you'd like to log in to Twitch chat, give it your permission by shifting the "embed.twitch.tv" slider and reload the page.


Event Description
Wednesday, June 29, 2022 at 12pm Pacific Time
Join us for a discussion with LGBTQ+ activists, writers, artists, and tech experts to talk about the role of optimism in trying times and how to bridge the divide between online and offline activism. With special guests:
Kochina Rude, Bay Area drag performer and harm redux advocate
Chelsea Manning, network security expert, advocate for freedom of information, and online streamer
Tracee McDaniel, founder and director of Transformation Inc, activist fighting for the rights of unhoused people, HIV positive communities, trans people, and more
Charlie Jane Anders, renowned author of All the Birds in the Sky, Victories Greater Than Death, and more
Mistress Blunt, founder of Hacking//Hustling, sex worker rights activist and public health researcher
Daly Barnett (Moderator), EFF staff technologist
Stream Info
Accessibility: If you need accommodations or have accessibility questions prior to the event, please contact events@eff.org.
If the event is captioned, you should be able to view captions below the stream. You can also open captions in a separate window by clicking here.
Simulcasts: Twitch, Facebook Live, Twitter, and YouTube Live
This event will be recorded and available on our Youtube page. Recordings of previous streams can be found here.
Event Expectations
EFF is dedicated to a harassment-free experience for everyone, and all participants are encouraged to view our full Event Expectations. More here...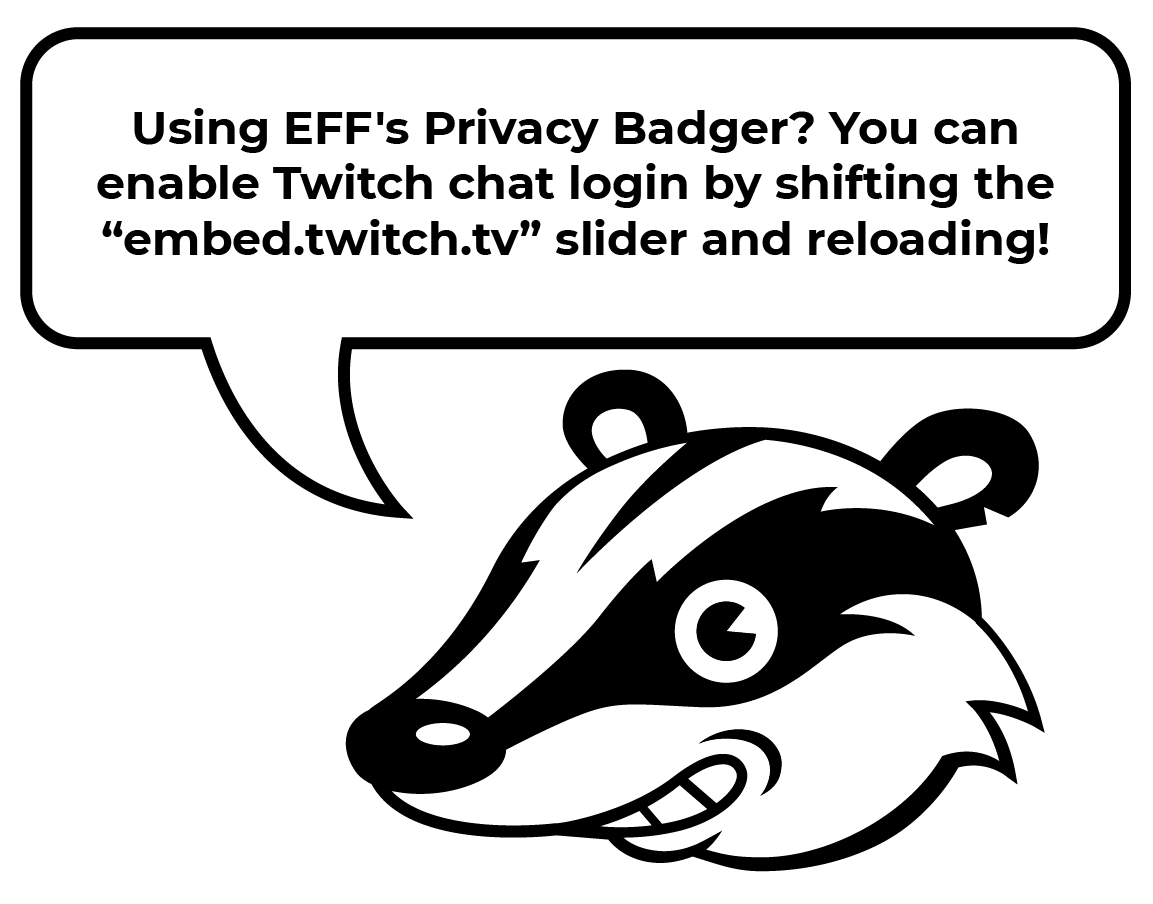 Donate to EFF
Support EFF's work in the courts, policy analysis, grassroots activism, and privacy-enhancing technology development today! Join and even get great EFF gear at: eff.org/30.
About Us
For 30 years, the Electronic Frontier Foundation has fought for your rights to privacy, security, and free expression online. We're committed to ensuring that technology supports freedom, justice and innovation for all the people of the world.
Find out more about our work on our website.